Issyk Kul Six-Day
Challenge
The World's Longest 6-Stage Foot Race
on these days, accommodation and meals are included in the All-Inclusive Package
Baktuu-Dolonotu,
Issyk Kul Region, Kyrgyzstan
1,600-2,000 m above sea level
90 km, 74 km, 87 km, 85 km, 79 km, 45 km; total gain & loss of 6.3 km
Asphalt, gravel & a few dirt trails
Mainly a road race around the world's second largest mountain lake. Six stages with a total length of almost two Spartathlons. Time limits: 12 hours for Stages 1 to 5 and 7 hours for Stage 6. There are aid stations at each stage for every ~20 km
All the information above is preliminary, and more details will be provided in the Rules and the Road Book the participants will receive before the race
Rise to a Whole New Level
Have you already reached the finish line at Marathon des Sables, Spartathlon, and maybe even Badwater, and are curious about what's next? Here you are: 460 km in 6 days at altitudes up to 2,000 m – an unprecedented challenge for your physical and psychological capabilities, the world's longest 6-stage foot race.
Stunning views of the Tien Shan nature and the track around the mysterious lake still unknown to the running world are included as a bonus. Since the number of participants in the 1st Issyk Kul Six-Day Challenge is strictly limited, hurry up to become one of only 100 pioneers and have your name inked in history!
Such a beautiful and friendly place
Kyrgyzstan is one of the most beautiful countries in Central Asia, and
Issyk Kul Lake is the central gem in the crown of local attractions.
The route of the ultramarathon is laid out so as not only to run around the entire lake but to also admire the Martian beauty of Fairy Tale Canyon and Seven Bulls Rocks.
Issyk Kul is the second largest mountain lake in the world
The southern coast of Issyk Kul is replete with literally Martian landscapes...
...and the whole lake is surrounded by a circle of snowy peaks of the Tien Shan
Race start and finish at the hippodrome built for the World Nomad Games
The participants of "Ultra Issyk Kul" will enjoy their rest not only in hotels but in real yurts, too
Issyk Kul Six-Day Challenge: the world's longest 6-stage foot race!
Are you excited but not sure that you can handle such a challenge on your own  without personalized coaching? Issyk Kul Six-Day Challenge is organized under the auspices of Running Expert, a coaching service with experience in successfully preparing for the most difficult ultras in the world, from Spartathlon to Badwater.
Run with us, be ultra!
Issyk Kul has been a place of power for many great marathoners, including Olympic champion Valentina Egorova and Olympic bronze medalist Satymkul Dzhumanazarov, and we at Running Expert have been coming here for years to train for both marathons and ultras. "Working" altitude, mild weather, food familiar to the Europeans, and fantastic nature – all these make training here not only efficient but also inspiring.
And we have always wondered: is it possible to run around the whole lake? As a result, my athletes are finally ready for such a challenge. I hope your heart is also brave enough to start in The World's Longest 6-stage Foot Race.
Ultra Issyk Kul Race Director
Running Expert Head Coach
Registration closes on March 31, 2024, or when the 100-participant limit is reached.
Ultra Issyk Kul is too tough a challenge to concern yourself with anything other than running. Take advantage of this "Fly & Forget" package and focus strictly on your performance!
Contact us once you've paid the Entry Fee or wait for our Participant Care Manager to get in touch shortly.
There are
direct flights

to Bishkek from Istanbul and Dubai, the world's largest hubs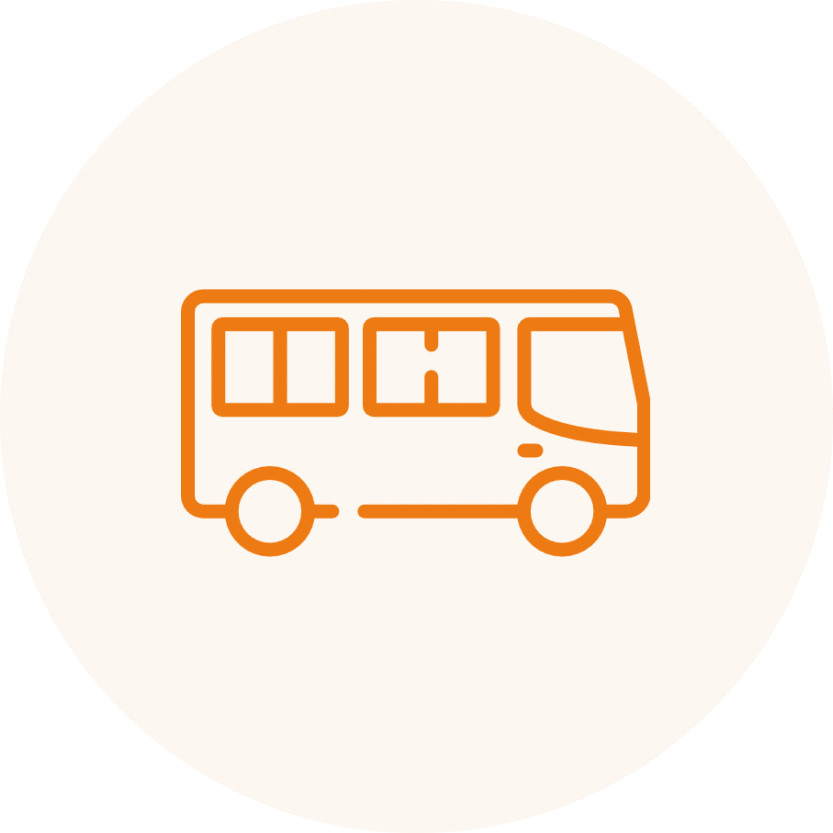 Regular buses

run from Bishkek to Issyk Kul